Are you ready to live the life your soul is longing for?
How would it feel if you could live freely and fully in the present moment?
Old patterns can get in the way of living the life you want, but they don't have to keep dictating your experience.
When we learn to access the wisdom inside of us, we have the power to transform our lives. What if you knew how to tap into this whenever you wanted?
Our problems can be our teachers. Underneath our suffering, there is often treasure waiting to be found.
"Perhaps everything terrible is in its deepest being something helpless that wants help from us."
–Rainer Maria Rilke
My Approach
I specialize in working with people who think they're too smart for therapy (or think they should be), and those who want to build fulfilling relationships (GLBTQ friendly).
My style is compassionate, empowering, attentive, interactive and holistic.
I work with many people who experience depression, anxiety, PTSD, as well as those who are ready to transform their old patterns to grow personally or spiritually.
I use many approaches including: mindfulness, somatics, inquiry, trauma healing, family systems, and more.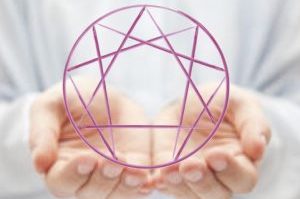 Enneagram
Many clients come to me because they want a therapist who has expertise in the Enneagram, a powerful tool for knowing ourselves, and seeing beyond our usual antics.
A modern synthesis of many ancient wisdom traditions, and informed by the best of modern psychology, the Enneagram illuminates our core motivations, our gifts and troubles. It also indicates a path to contacting our deep, true selves beyond our personality habits.
The Enneagram can increase self-awareness, compassion, effectiveness, personal growth, and satisfaction in relationships.
Lifespan Integration
Lifespan Integration is an approach to healing that helps us unburden our negative experiences gently, efficiently and powerfully.
This approach can help resolve trauma, clear false beliefs, deepen your relationship with yourself, glean wisdom from your difficulties.
Lifespan Integration often surprises people with its ability to put to rest old "baggage," even those who have done a lot of previous personal work and therapy.
Learn more about LI here.
"Working with you has been positively lifechanging. I feel far more 'integrated' than ever before, in a way that is difficult to put into words, but is extremely powerful and lasting. I feel clearer and more capable of tapping into my truest self. I always feel calmer, clearer, and stronger after a session with you. I appreciate that you are able to tell me the truth, without sugarcoating it. I am eternally grateful for having found you."
— Aristana
"After several failed attempts to find a therapist that suited me, I was so fortunate to find Sarah. Her vast knowledge and compassion helped me acquire the tools necessary to achieve happiness I had not known before. I am more in control of my life and am not just reacting to life around me – I am really living it!"
— Mary
"Working with you has been one of the most valuable experiences of my life. When I think about the teachers/mentors I've had for whom I have reverence, you're among those handful of people because you have changed, in a significant way, how I want to be in this world."
— Jared
"I have been "working" on myself for 25 years. I have tried all manner of spiritual disciplines and traditions. I have worked with a variety of practitioners and psychotherapists. If you are looking for someone to do deep, effective and transformative work, look no further than Sarah Walston."
— Quinn